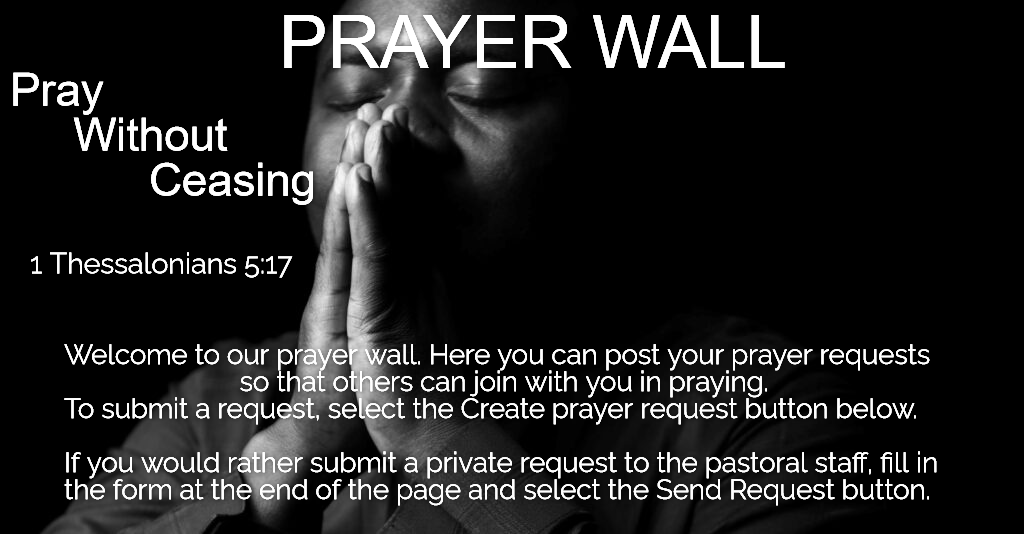 Anonymous, June 2, 2022 - 4:21 pm
Please pray for my daughter for truth (clarity), forgiveness, restoration, and reconciliation with my husband and I. Pray she will communicate with us. Pray she will do telehealth counseling sessions with us
Jeanne Ross, May 17, 2022 - 3:37 pm
Please pray for Judy Wright. She just finished with her cancer treatments and now is very sick. Lord, please hold Judy in your loving hands.
Ron Kyker, September 21, 2021 - 4:08 pm
Please continue to pray for Naomi McIntosh. Matt and Naomi are parents to two beautiful children. Naomi has been diagnosed with stomach cancer which has spread and is having a lot of difficulty tolerating the treatment and is in serious condition.