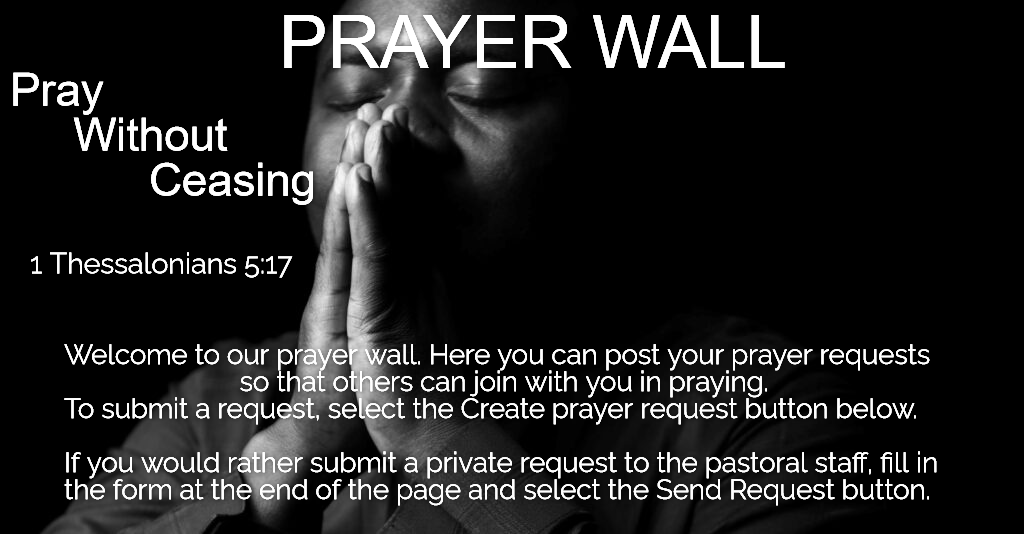 MeLissa King, February 16, 2021 - 6:34 pm
Prayers of praise to God! Davids Dr completely cleared him of the pleurisy and all he has now as far as they can tell is just the asthma! Thank you Jesus! Also, things are going well business wise. My appointment today was good and helped me make sure that I've gotten everything goin fb in the right direction. More great news coming in the future!
Pastor Ron, February 14, 2021 - 3:53 pm
Please pray hard for Cindee Brice-Nash. She got some not so great news from her cancer doctor this week regarding a couple of spots that are of concern. This is the daughter of Herman and Dorthy Dill.
MeLissa King, February 14, 2021 - 3:10 am
Please be with the family of Guadalupe Ochoa who passed this week. Many people knew her from Anchor Inn where she was the hostess for many, many years. She contracted Covid in November and it just took it's toll on her. She was a very fun, sweet lady.
Anonymous, February 11, 2021 - 8:48 am
MeLissa King, January 28, 2021 - 9:03 am
Please pray for Alanna King. She has Covid. She's at home. One major struggle is getting the care she needs due to not being able to drive herself to the Dr. She can't take the medical taxi because it's Covid and she doesn't have capabilities on her phone or tablet for zoom appointment. The health Dept confirmed via phone that it is Covid.