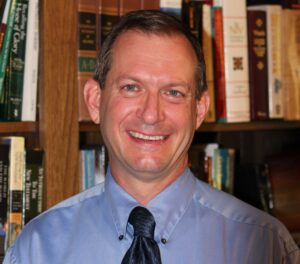 PASTOR – Rev. Ron Kyker
Pastor Ron, his wife Deanna and his son Samuel came to Countryside in April of 2013. Prior to becoming a pastor, Ron spent over 20 years as an engineer working at Lawrence Livermore National Labs and Sandia National Labs. Feeling the call to full time ministry, he moved to Dallas to attended Dallas Theological Seminary where he earned his Masters of Theology (ThM) degree.
Email: RonKyker@yahoo.com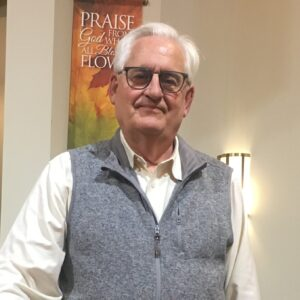 MUSIC MINISTER – Robert Calhoun
Robert joined Countryside in May 2014. He is a native of Hutchinson and majored in Vocal Music Education at KSU. He has taught private voice and has been a featured soloist at numerous church and civic functions throughout the Midwest. He was recently a keynote speaker at the National Stroke Association in Kansas City, MO. He is married to Rochelle Berkeley – Calhoun and has a blended family of 5 children and numerous grandchildren. He enjoys singing to glorify God and country, yard work, and antique cars shows.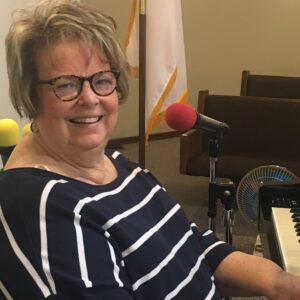 PIANIST AND CHOIR DIRECTOR – Rochelle Calhoun
Rochelle graduated from KSU with a degree in music education and piano performance. She has been a church organist and pianist for over 60 years and has taught vocal music in the middle schools for 49 years. Throughout these years, she has provided piano and voice lessons to over 100 private students. She and her husband Robert perform many religious and civic concerts each year. Her hobbies include gardening and travel. The Calhoun's have a blended family of 5 children, 11 grandchildren, 5 great-grandchildren, and Benson, their golden-doodle.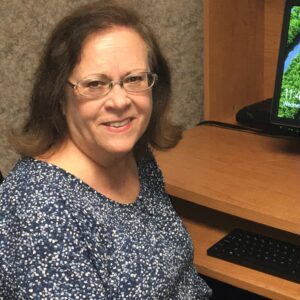 ADMINISTRATIVE ASSISTANT – Carol Kirk
Carol began as Administrative Assistant with Countryside in April 2012. She
and her husband, Cliff, have two grown children and three grandchildren. Carol enjoys reading, gardening and volunteering in the community of Burrton where she and her husband reside. You will find Carol in the church office 8 AM – 12 PM, Monday through Friday.
Email: officecbc@cbc.kscoxmail.com
Office Phone: (620)662-4048